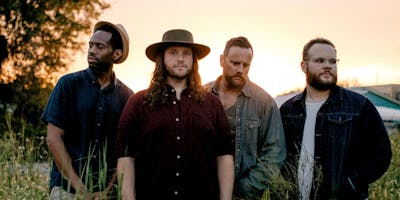 Josh Gilbert Band
Josh Gilbert is a Singer-Songwriter & Band, with a sound drawing from Americana music and a variety of genres. Josh's influences can be placed somewhere along Adult Contemporary Acts such as NeedToBreathe, Johnnyswim, Train & even classic rock such as U2 and Allman Bros. Hailing originally from TN, he has been touring and performing nationally and internationally for over 12 years, across the U.S. and Canada – with over 1,000 performances. The Josh Gilbert Band members have included a network of friends, family & working musicians through the years who have stuck with him through thick and thin—

"Sweet Little Place", Josh's newest single, is about staying together as a family, even when times get tough — a real story about taking risks and challenges in life as a family unit — and no matter where life takes you, we've always got a sweet little place together that we call 'home'.

New Single, "Shelter Of Love" is inspired by a true story about how God spared Josh and his band but touring van got destroyed a few years back, when a tornado outbreak happened in Tennessee.

Some Highlights: Josh's first CCM Radio single, "Separate Us", debuted on Billboard Soft A/C Radio at #12 in 2015 and also received a Dove award nomination. Josh Gilbert's recent worship song: "Holy Spirit Come" , was placed on a Grammy ballot nomination in 2016 for vocal performance category. Josh has recently worked with producer Jason Hoard (credits are among National Christian music acts such as Third Day, Mac Powell, Natalie Grant, Casting Crowns and many others).